Generation Ghana
Digital Customer Service
Results
96,200
graduates from Generation globally since 2015
Graduate well-being
79%
working within 90 days after programme completion globally
Durability
31%
of alumni can save, most commonly investing in better housing or buying a home
JOIN OUR 7 WEEK PROGRAMME TO JUMP-START YOUR CAREER IN DIGITAL CUSTOMER SERVICE
In our comprehensive Digital Customer Service programme, you will embark on a transformative journey to cultivate the essential skills needed to excel in the dynamic role of a Digital Customer Service Agent. Through a combination of interactive training sessions, real-world simulations, and practical case studies, you will acquire the expertise to deliver exceptional customer service, effectively handle customer inquiries and concerns, and build strong relationships with clients. Prepare yourself to become a valued asset in the realm of customer service as you hone your skills and unlock your full potential as a Digital Customer Service Agent.
Additionally, we will provide you with access to secure an in-office job or support you with freelance remote work opportunities.
At the moment this programme is being offered only for applicants living in the Greater Accra area. New regions will be available in 2024 – stay tuned!
Programme Length
7 weeks
Monday-Friday, 8h/day
100% online
with remote online activities, delivered as a group online or independently working in your own time.
Seats are limited so the earlier you apply the higher your chances of being selected!
Start Date
January 29th, 2024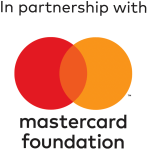 What is Digital Customer Service?
A Digital Customer Service Agent directs and helps customers online to solve the problems they encounter. Straddling customer service and solving first-level technical incidents, this job offers the opportunity to start a career in digital with little or no experience in this sector. This job can be done in all types of companies: large groups, SMEs, and startups!
Skills Earned
Technical Skills
---
We'll help you learn the technical skills with lots of hands-on, interactive sessions. By the end, you will go through:
Introduction to the digital customer service agent role and professional expectations
Identifying and resolving customer issues
Proper etiquette while interacting with customers
Strategies to retain knowledge of companies' product
Carrying out multiple tasks at the same time while maintaining expected quality of work
Typing drills to increase words typed per minute
How to deploy sales tactics to close a sale
How to identify stress and use stress reduction techniques to stay calm in high pressure situations
Behaviour & Mindsets
---
In every job, there are key skills that will help you be successful. We'll help you acquire the following skills:
Growth Mindset: patience when resolving customer complaints and problems, determination to overcome challenges
Persistence: Not giving up in the face of challenges (eg. meeting targets)
Personal Responsibility: Taking ownership and meeting commitments without making excuses
Service Orientation: Identifying customer needs in order to deliver a great customer experience
How we prepare you
In a world full of job training programmes, Generation takes a different approach to help you succeed. Generation instructors and mentors get to know each student and are there with resources, tools, and information if a student encounters a barrier.
Coaching
The instructors and mentors at Generation aren't just teachers, they're coaches who stand by their students through successes and challenges.
Resume Building
The right resume can open the door to new career opportunities. Generation students learn how to create a resume that showcases their skills and experiences.
Interview rehearsal
By conducting mock interviews, then providing real-time feedback and coaching, the Generation team ensures that all graduates feel confident and prepared to interview.
Ongoing support
After graduation, mentors and instructors continue to check in with alums, providing support with the job search and advice for continued success.
Ongoing benefits of Generation
A Trusted Network
Continued contact with the Generation graduate network
Events
Events and workshops to help you keep growing
Give Back
Become a mentor to help others
Support
Troubleshoot your job challenges