Generation Ghana
Digital Marketing
Results
96,200
graduates from Generation globally since 2015
Graduate well-being
79%
working within 90 days after programme completion globally
Durability
31%
of alumni can save, most commonly investing in better housing or buying a home
START YOUR CAREER IN DIGITAL MARKETING NOW!
Do you have an interest in the work of digital marketing? Digital Marketers support marketing actions across a wide variety of industries and companies, performing tasks related to Search Engine Optimisation (SEO) and Search Engine Marketing (SEM), and creating digital content on web and social media platforms. They also assist in analytics, monitoring and tracking the success of digital marketing campaigns. With our fully online programme, you can launch your career as a Digital Marketer!
In the programme you will carry out intensive training that will allow you to start a career in the digital marketing industry, mastering the tools and skills necessary to succeed in an entry-level generalist position. Under the 'bootcamp' model, instructors will guide you through a curriculum that combines training in key technical and social-emotional skills – the behaviours, mindsets, and communication to thrive as a Digital Marketer.
Additionally, we will be supporting you to secure freelance opportunities within remote work.
Monday-Friday full time
Hybrid
with in-person training sessions and remote online activities, delivered as a group online or independently working in your own time.
Start Date
Coming soon in 2024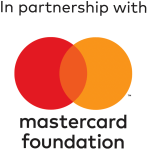 What does a Digital Marketer do?
Our Digital Marketing bootcamp is the perfect path for those who want to break into the world of digital marketing. In a short amount of time, you'll have the skills to execute key digital marketing tasks and work on team projects in the industry.
You'll learn digital marketing strategy, and specific skills such as content creation, email marketing, Search Engine Optimisation (SEO), and Search Engine Marketing (SEM), and social media marketing. You'll work in groups to practice your new skills, pitch your marketing ideas, and follow through on marketing campaigns. Throughout the course, you will also focus on developing professional skills such as communication and creativity, so that you are prepared for any challenge in the world of marketing.
Don't miss your chance to join our next cohort and get on the path to becoming a digital marketer. We are waiting for you to join our adventure!
Skills Earned
Technical Skills
---
You will learn the technical skills of the profession in a very practical and dynamic way.
Digital marketing strategy
Content creation, Canva and Wordpress
Email marketing and Mailchimp
Search engine optimization (SEO)
Search engine marketing (SEM)
Social media, Facebook and Instagram
Behaviour & Mindsets
---
In every job, there are professional skills that will ensure your success. These are the ones you will work on in this programme:
Growth mindset
Future orientation
Persistence
Personal responsibility
Communication
Time management
Proactiveness
Creativity
Employability
---
Development of a digital marketing campaign
Interview Workshop
Preparation of CV and LinkedIn profile
How we prepare you
In a world full of job training programmes, Generation takes a different approach to help you succeed. Generation instructors and mentors get to know each student and are there with resources, tools, and information if a student encounters a barrier.
Coaching
The instructors and mentors at Generation aren't just teachers, they're coaches who stand by their students through successes and challenges.
Resume Building
The right resume can open the door to new career opportunities. Generation students learn how to create a resume that showcases their skills and experiences.
Interview rehearsal
By conducting mock interviews, then providing real-time feedback and coaching, the Generation team ensures that all graduates feel confident and prepared to interview.
Ongoing support
After graduation, mentors and instructors continue to check in with alums, providing support with the job search and advice for continued success.
Ongoing benefits of Generation
A Trusted Network
Continued contact with the Generation graduate network
Events
Events and workshops to help you keep growing
Give Back
Become a mentor to help others
Support
Troubleshoot your job challenges